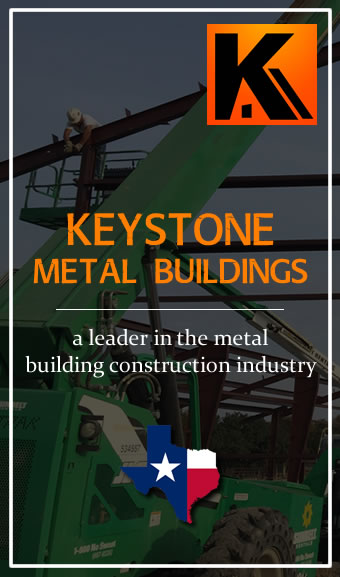 Why Work with Keystone Metal Buildings
Keystone Metal Buildings is a leader in the metal building construction industry.
We are a Texas-born company headquartered in North Texas. Keystone Metal Buildings proudly serves customers in DFW and surrounding counties .
We are a local, family owned and family run operation.
Keystone Metal Buildings is a family owned business. We value our clients like family. When you deal with us, you are dealing with the owners. You can expect quality, integrity and competence from Keystone Metal Buildings.
We bring a proven track record of excellence to your construction project.
We understand how important trust is in a contractor/client relationship. Our customers rely on us to serve on their behalf and to do so ethically and responsibly. At Keystone Metal Buildings we accept that challenge and are committed to exceeding expectations.
From sales and service to cement work and steel building erection, we are working for you! That's why our customer satisfaction rates are so high and why customers return again and again when new projects arise. In fact, returning clients account for more than half our annual business. Our customers value the relationship we build with them and recognize our commitment to quality, budget and schedule. Customers who work with us for one project return to Keystone Metal Buildings for all their future construction needs.
If you are looking for a professional metal building construction contractor take that journey with Keystone Metal Buildings. We look forward to working with you!